Stakes have been raised in the museum world with the reopening after 10 years of Amsterdam's Rijksmuseum. Enough old masters were dusted down and rehung during the renovation to get a room of Russian oligarchs panting.
The chance to see Rembrandt's huge and glorious "The Night Watch" painting once more — it has a whole room to itself in the refurbished gallery — is reason enough to plan some serious museum crawling on your next European trip.
But do you always want to follow the crowd to the obvious treasures? Your Mona Lisas, your Van Goghs?
Sometimes those artistic icons are obligatory sights but experts reveal that — from a two-million-year-old stone tool to a life-size Roman equestrian statue made entirely of bronze — some of the most remarkable museum and gallery highlights take a little digging.
What: The Olduvai stone chopping tool.
Where: The British Museum, London (Great Russell Street, +44 (0)20 7323 8299).
Jeremy Hill, research manager at the British Museum, says one piece he always takes people to is a two-million-year-old stone tool from the Olduvai Gorge in Tanzania.
"The lump of grey rock does not look much but it is one of the oldest humanly made objects in the world and the oldest thing in the British Museum's collection," he says.
"It's the starting point for who we all are today."
What: Rembrandt's "The Night Watch."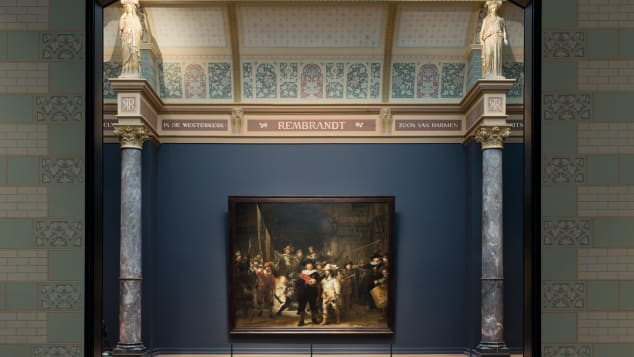 When the Rijksmuseum reopened this year after a decade-long refurbishment there was no question about the key exhibit.
Wim Pijbes, the museum's director, 
told CNN
 that Rembrandt's "The Night Watch" "is the altarpiece of the Rijksmuseum. The whole place is arranged around this beautiful masterpiece."
The 1642 painting of Amsterdam's local militias is the only artwork in the museum with a trapdoor underneath, allowing it to be removed to safety in the event of fire or other danger.
What: The Marcus Aurelius statue.
Rome's greatest treasures tend to be outdoors — it's a giant open-air museum.
But Agnes Crawford, art historian and owner of 
Understanding Rome
 tours, reckons the equestrian statue of Marcus Aurelius alone is worth the entrance fee to the Capitoline Museum.
"The giant, totally intact bronze is the most Roman of statues," she says.
"It's from the high period of empire so it's of the finest quality, and it's a heroic survivor of medieval 'recycling.'"