Summer In Europe: Top 10 Best Places For A Fabulous Vacation
While planning for holidays during summer in Europe, most of the travelers prefer picking the famous spots rather than exploring the offbeat ones. In this way, many of the breathtaking destinations in Europe that offer unspoilt environs for perfect summer holidays are left unnoticed.
Hence, we've collated a list to bring some of the best offbeat destinations to your attention. Rest assured, these escapades will not only make your European summer holidays fun, but also fabulous.
10. Crete, Greece – Fill Your Life With Colours Of Crete
Home to some of the most relaxing and crystal clear beaches with emerald green waters, Crete is one of the most offbeat and best choices for a summer trip to Europe. Home to the gorgeous pink sand beaches, traditional villages, massive canyons, and much more, Crete is ought to be on the bucket list of every traveler.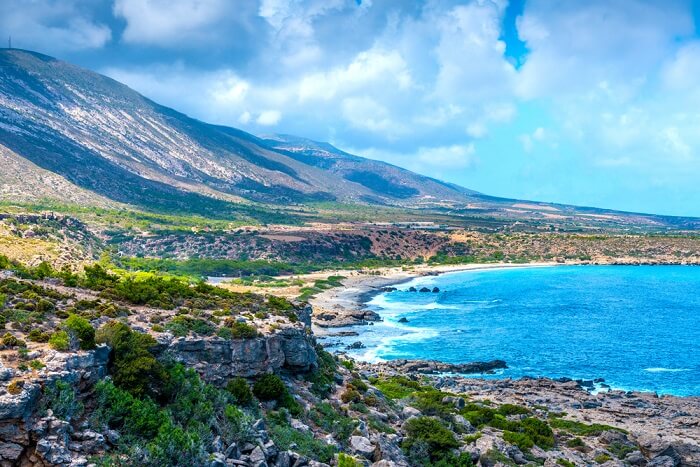 Must Experience: Explore the ruins of the Palace of Knossos
Best Time To Visit: April to mid-October
Places To Visit: Samariá Gorge, Knossos, Elafonisi Island, Balos Beach, Spinalonga, and more.
Things To Do: Hiking at Samariá Gorge, caving at Psychro cave, swimming at Vai beach, shopping in local Agora, and more.
9. Porto, Portugal – This is Where You Find Solace
Located in the northwest Portugal, the coastal gem of Porto is one of the must see places in Europe in summer. Being the second largest city in Portugal, Porto is one city which is world-renowned for its port wine and enjoys the credit of having inspired the country to coin its name, Portugal. From beaches and the colorful building to its rich history, Porto is indeed a magical city with a buzzing nightlife.
Must Experience: Take a ride over the double-decker bridge of Dom Luís I Bridge
Best Time To Visit: April to September
Places To Visit: Palácio da Bolsa, Church of São Francisco, Livraria Lello, Clérigos Church, Estádio do Dragão, and more.
Things To Do: Sightsee in Porto in a double-decker bus, go wine tasting, and hiking in Douro, explore the art & architecture at Serralves, and more.
8. Paphos, Cyprus – Get Ready To Absorb Vitamin Sea
For those who seek to bask under sun, flaunt that tan, and relax to the core, must get going to Paphos, the ultimate beach destination to visit during summer season in Europe.Located on the southwest coast of Cyprus, soft sandy beaches, tilted palm trees, and famous limestone cliffs, are the major crowd pullers in Paphos. Also, make sure you don't go back from Paphos without experiencing a ride on the catamaran cruise.
Must Experience: Don't miss out on exploring the colorful mosaics at House of Dionysos, the protected Roman Villa of 2nd century.
Best Time To Visit: April to October
Places To Visit: Coral Bay, Kato Paphos Archaeological Park, Tombs of the Kings, Paphos Castle, Saranta Kolones, and more.
Things To Do: Explore the ruins of Roman era at Kato Paphos Archaeological Park, horse riding at Eagle Mountain Ranch, spot wild sea turtles at Lara Bay Turtle Conservation Station, and more.
7. Isle of Skye, Scotland – Perfect Place To Make Peace With Nature
Majestic mountains and high-rising cliffs are the highlights of Isle of Skye, the much famed and the second largest of all islands in Scotland. Located in the archipelago of Inner Hebrides, Isle of Skye is also known for its medieval castles, picture-perfect fishing villages, and the best nightlife in Europe summer. True to its name, Isle of Skye is indeed a place that can make anyone feel dreamy and enchanted.
Must Experience: Stand on the edge of the westernmost Neist Point.
Best Time To Visit: May to September
Places To Visit: Dunvegan Castle, The Storr, Quiraing, Colbost, Armadale Castle, Fairy Pools, and more.
Things To Do: Hiking at the Storr, hike the Quiraing, fishing in Dunvegan, nature walking and hiking at Fairy Pools, and more.
6. Bergen, Norway – Meet Copenhagen's Doppleganger With A View
You heard that right! Home to glistening glaciers and fjords, Bergen is the second largest city in Norway which never fails to impress the travelers with its small town-like charm. With its roots dating back to the age of the Vikings, Bergen is a perfect mix of 900 years old culture and modern-day lifestyle. Filled with museums, art galleries, restaurants, pubs, and craft shops, Bergen is indeed a bustling city that keeps everyone glued to its charm.
Must Experience: Admire the Hanseatic buildings of Bergen at the Vågen harbour.
Best Time To Visit: May to July
Places To Visit: Bryggens Museum, Hanseatic Museum and Schøtstuene, Troldhaugen, Bergenhus Fortress, Lille Lungegårdsvannet, and more.
Things To Do: Go for nature walking and hiking at Fløyen, take the aerial tramway up till Ulriken mountain, explore the marine life at Bergen Aquarium, and more.
5. Brasov, Romania – A Place To Soak In The Good Vibes
Encircled by the Carpathian mountains on all sides, Brasov is a quaint little city located in the region of Transylvania. Serving as the best place for summer skiing in Europe, Brasov portrays world-class gothic architecture in all its churches and buildings. Surrounded by natural beauty all around, Brasov also serves as a perfect base for skydiving and trekking.
Must Experience: Explore the council square of Piaţa Sfatului and the vibrant baroque buildings around.
Best Time To Visit: March to June & September to October
Places To Visit: Bran Castle, Biserica Neagră Church, Parcul Zoologic, St. Nicholas Church, and more.
Things To Do: Enjoy the cable-car ride at Tâmpa, skiing and snowboarding at Poiana Brașov, chill at the Smile Aqua Park, and more.
4. Zadar, Croatia – Discover An Architectural Gem
Enjoying a beautiful location on the Dalmatian Coast, Zadar is an unspoilt gem set in the heart of Croatia. Much famed for housing the historical Venetian and Roman ruins, you cannot help but fall in love with the architectural gem of Zadar. Also, it is a must to attend the Soundwave Festival in Tisno which is one of the best music festivals in Europe's summer.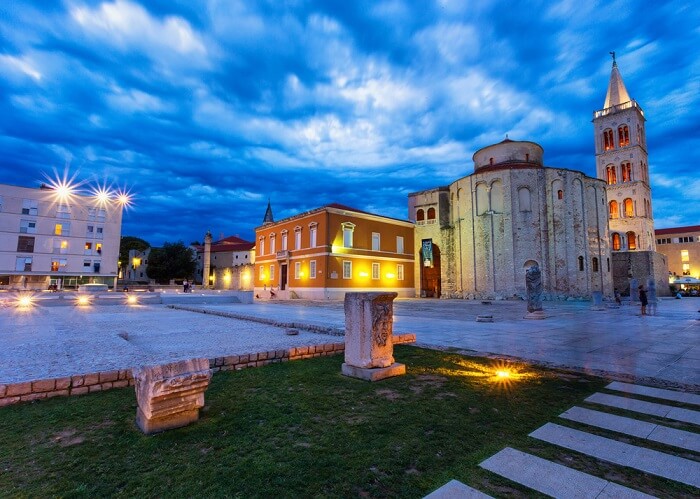 Must Experience: Explore the Plitvice Lakes National Park, one of the best European national parks & a UNESCO World Heritage Site.
Best Time To Visit: June to September
Places To Visit: Church of St. Donatus, Krka National Park, Morske Orgulje, Ošljak Island, the Archaeological Museum, and more.
Things To Do: Skydiving, horse riding at Velika Plana Valley, Hiking at the Peak of Pag Island, Jeep Safari at Velebit Mountain, and more.
3. Giethoorn Village, Netherlands – Visit A Wonderland With No Roads
Get a boat in Giethoorn and you're sorted. This marvellous village that has no roads,attracts thousands of travelers from all around the world. Encompassing of more than 180 bridges and endless canals, the magical land of Giethoorn Village works like a charm during summers in Europe.
Must Experience: Enjoying boating on a Whisper boat that has silent electric motor.
Best Time To Visit: April to mid-October
Places To Visit: The Museum De Oude Aarde, Museum Het Olde Maat, Museum Gloria Maris, Arendshorst, and more.
Things To Do: Explore the Weerribben-Wieden National Park, canoe through the canals of Giethoorn, rent a bike and explore the cycling trails, and more.
2. Sicily, Italy – Explore The Canvas Of Your Dreams
One look at the landscape of Sicily will make you go weak in knees. Offering breathtaking views, Sicily is one of the largest and the most stunning islands in the Mediterranean. Going beyond the historical sites and shimmering beaches, you can never get enough of Sicily dreamlike environs during your summer vacations in Italy.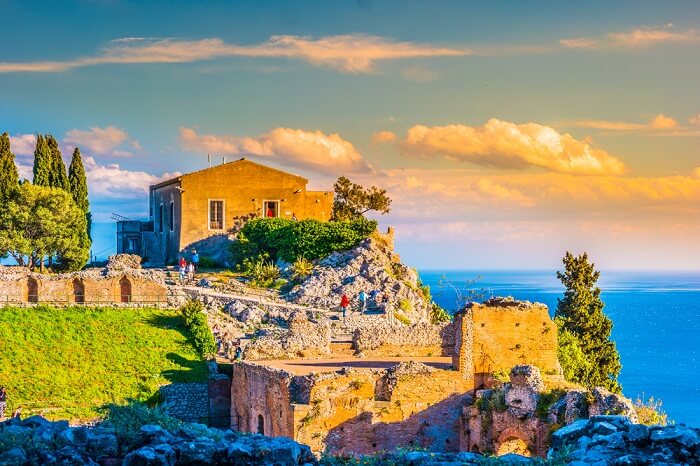 Must Experience: You cannot come back without visiting the Valle dei Templi, an epitome of art and architecture.
Best Time To Visit: May to June & September to October
Places To Visit: Mount Etna, Cappella Palatina, Villa Romana del Casale, Palazzo dei Normanni, Cattedrale di Monreale, and more.
Things To Do: Skiing and hiking at Mount Etna, canyoning and rafting at Alcantara, snorkeling at Isola Bella, and more.
1. Lauterbrunnen, Switzerland – Experience Sheer Bliss. Period.
Home to the majestic and soaring Staubbach Falls, Lauterbrunnen is one destination that strikes a perfect balance between nature, adventure, love, and peace. Being one of the best adventure honeymoon destinations, Lauterbrunnen encompasses snow-bound mountains, rugged landscapes, rocky terrains, glaciers, valleys, and every other ingredient that will make your summer vacation in Switzerland an unforgettable experience.
Must Experience: Experience skiing at the Jungfrau mountains, one of the highest summits in Switzerland.
Best Time To Visit: April to June
Places To Visit: Trümmelbach, Staubbach Falls, Mönch, Lauberhorn, Eiger Glacier, Männlichen, and more.
Things To Do: Enjoy panoramic views of Jungfrau and Mönch from Jungfraujoch observatory, dine at the revolving restaurant at Schilthorn, hiking at Kleine Scheidegg, cable car ride from Stechelberg to Schilthorn, and more.