Best Destinations to get retired in Europe
You have had a hard worklife and are fed up with it ! You need a long rest or want to start a guest house or a bed and breakfast in the sun? We have selected for you the best destinations in Europe for a happy retirement.
Sea, sun, farniente, affordable real estate, good airline connections, good hospitals, cultural activities and good restaurants are guaranteed! Come discover the best European destinations to get retired in Europe and before settling in the country make your first visit by booking your hotel at the best price.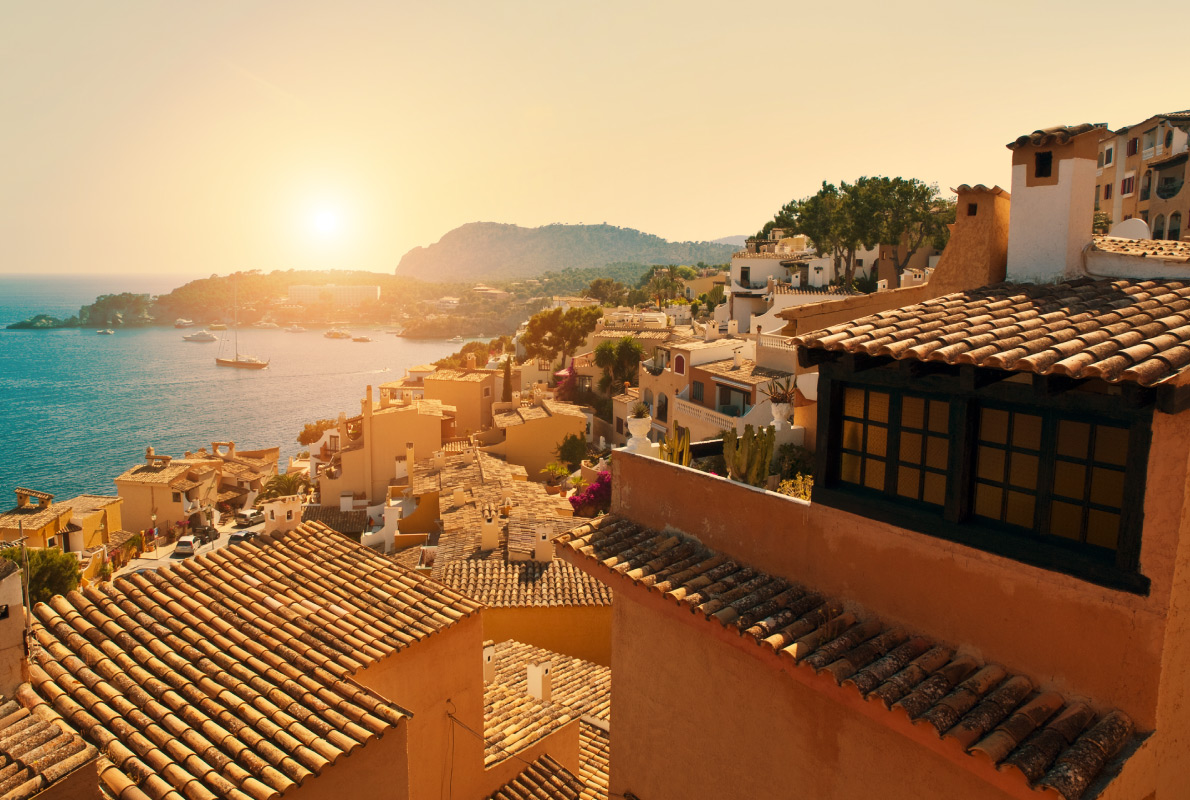 Soller – Mallorca
Spain
Mallorca is not just a holiday island it is a small paradise on earth  for all. Nature is protected and the sun shines all year round. Want to retire in the sun ? Come and discover Mallorca by booking your hotel  in the main town of the island, Palma de Mallorca or your accommodation in a quieter and traditional village like Soller. Come and enjoy your retreat in the Balearic Islands.
Brittany
France
There are some regions in France with a very strong identity like Alsace, Corsica or Brittany. They offer breathtaking scenery and sumptuous beaches such as that of the "plage de l'île vierge" of Crozon, Brittany is a perfect area for retirees who want to enjoy a pleasant living environment, direct contact with nature, the elements, the sea, the real sea, full of ardor, energy.
Brittany is perfect for great outdoors and pancakes lovers. Brittany remains one of the most affordable regions in France for real estate and a good place to invest. Come and discover Brittany by booking your accommodation at the best price in Saint-Malo, Rennes, Dinan, Quimper, Dinard, Lorient or Brest.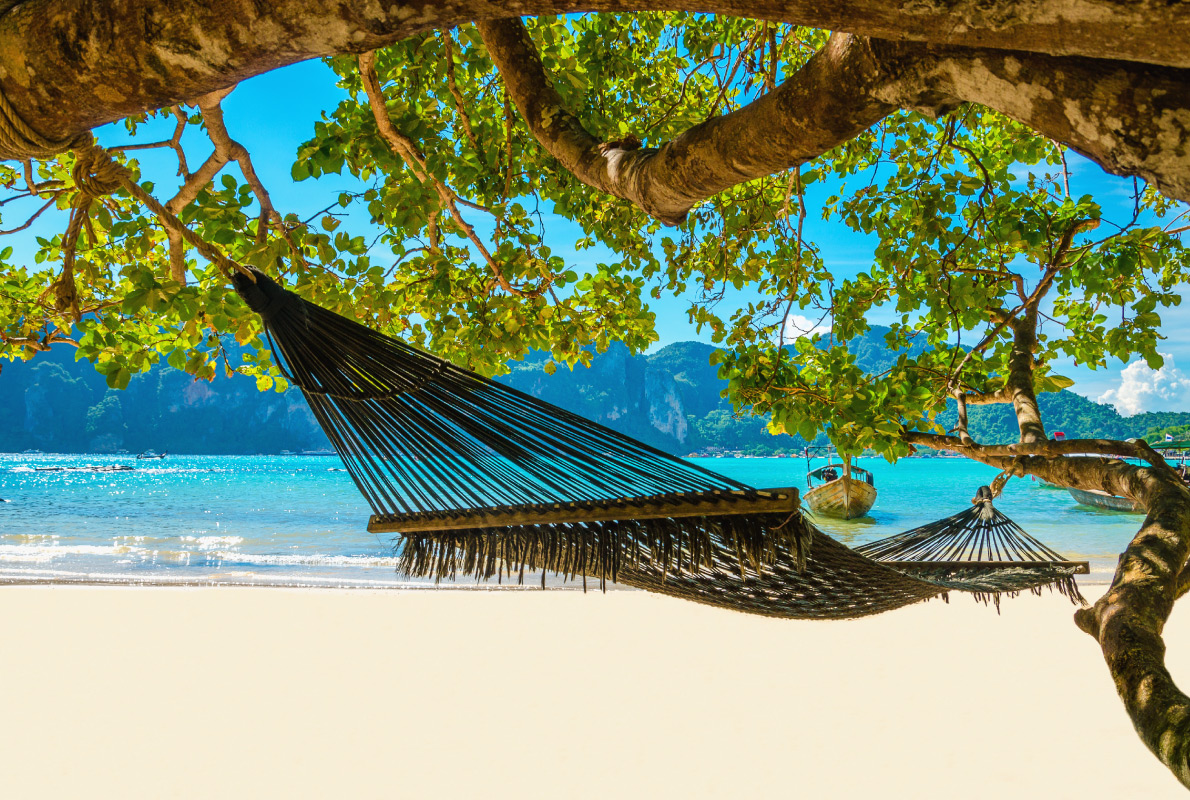 Martinique
France
You will soon retire and life in continental Europe has become too hard? No problem! Give a try in Martinique which is also called "The island of flowers" You will certainly be captivated by the beauty of the place!
Book your accommodation and your plane tickets at the best price and go discover the different places in Martinique. Enjoy life, get informed about the price of apartments or houses. Book your hotel in Fort-de-France which is the county town of the French department situated in the Caribbean, but also in Le Diamant, Saint-Anne or Les Trois Ilets.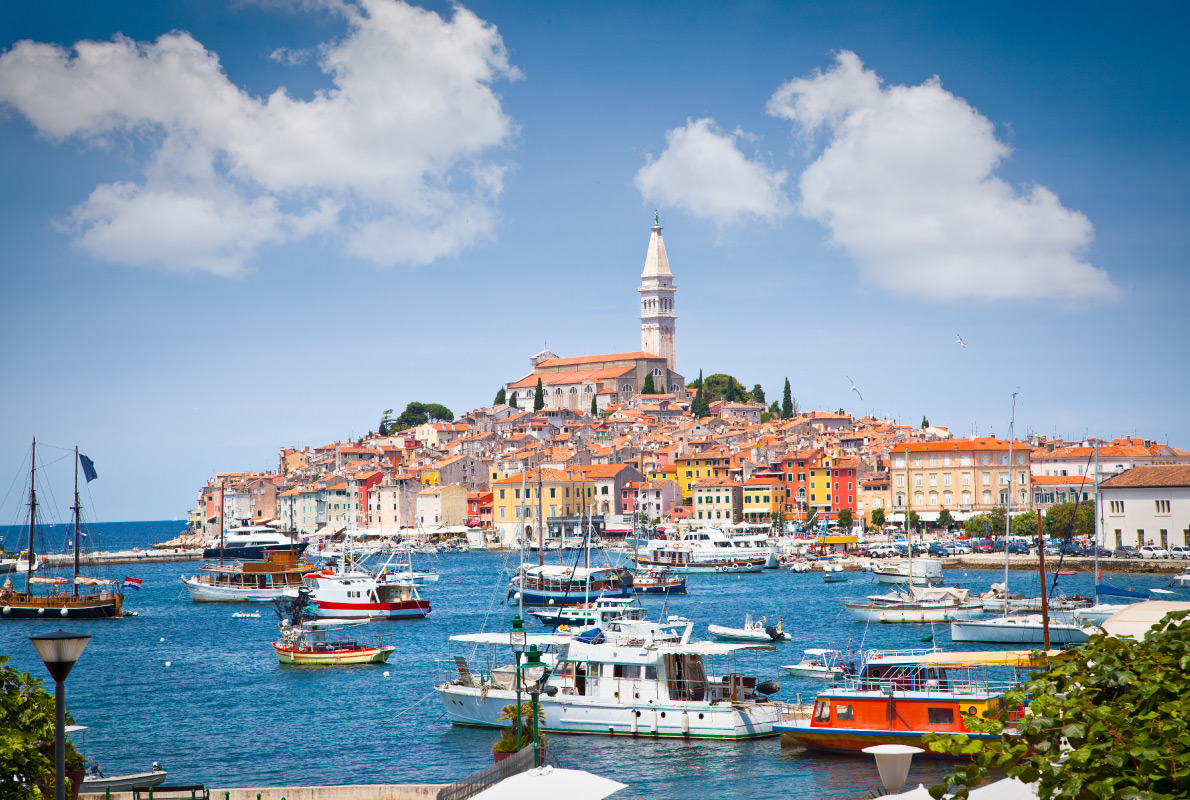 Istria
Croatia
Istria is located in the north of Croatia. It is close to the border with Slovenia and very close to the very famous city of Venice. Istria is a perfect place for retirees looking for sun, relaxation and gastronomy, who love both the sea and the forests, truffles and wine, olives and fresh fish.
Come and discover the beauties and richness of Istria and book your accommodation at the best price in Rovinj, Pula, Motovun.
With a high quality of life, real estate at affordable prices, a very good connection with all the airports of Europe, Istria is a perfect place to get enjoy a peaceful retirement.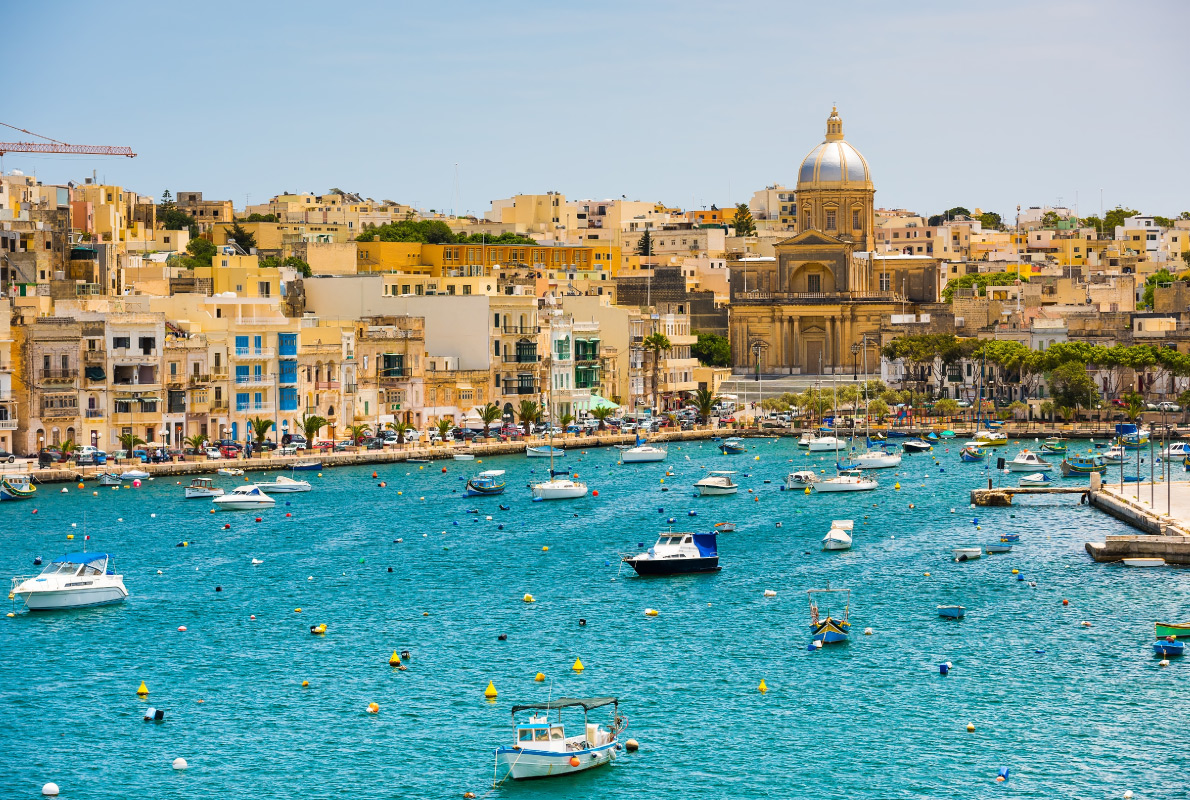 Malta
Malta is known all over the world for the quality of its tourist offer but more and more travellers also decide to settle down there. Come and enjoy one of the best climates in Europe and discover the 8 islands that form this archipelago and choose one of the 4 inhabited islands to enjoy a sunny retreat in Malta.
English is the second official language of the country and the inhabitants are very friendly. Come and discover Malta by booking your hotel at the best price in Valletta or if you are a nature lover go to the island of Gozo and to Mellieha rewarded with the title of "Best hidden gems in Europe" and "European Destination Of Excellence ".
Take advantage of this and book your best activities and tours in Malta and a full-day Gozo Island Experience or a Half Day scenic tour of Malta in a vintage bus.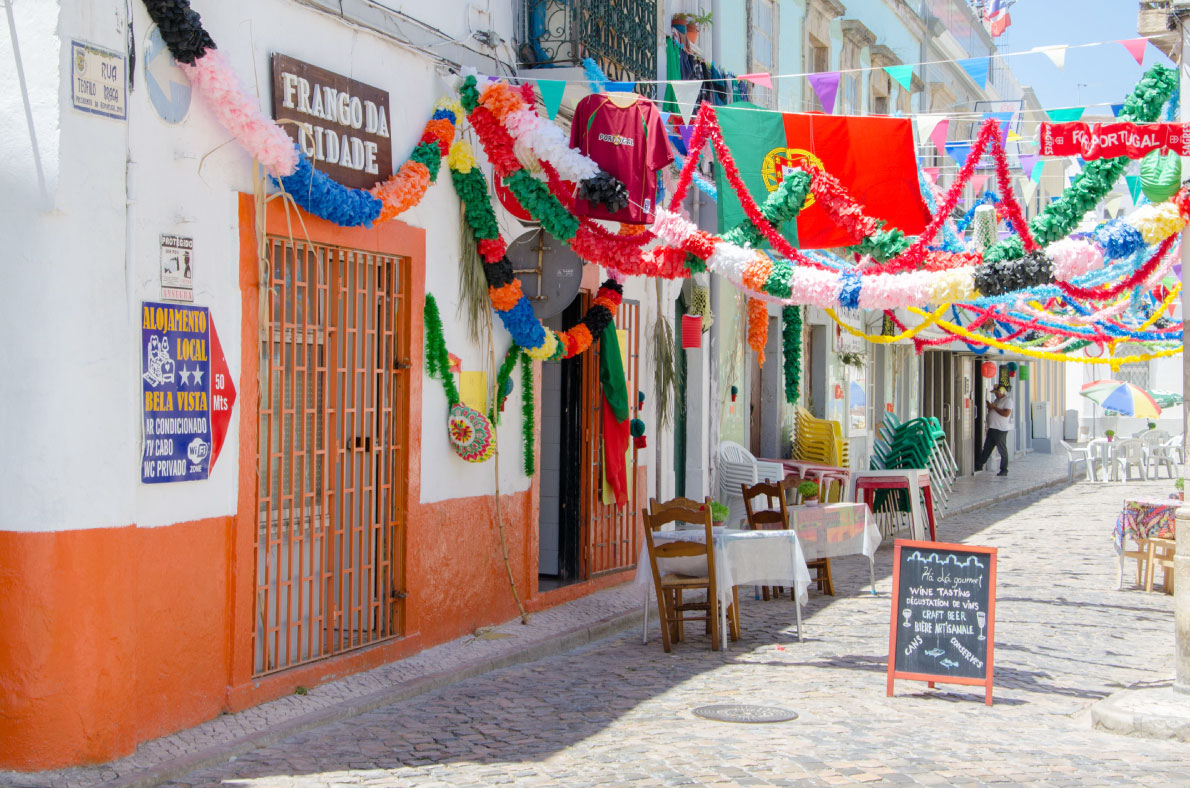 Algarve
Portugal
It is not a secret: the Algarve is one of European retirees' favourite destinations; English, French and German retirees love the place with all year-round sunshine and unspoiled nature.
The Portuguese are friendly people and Portugal is rich in history; it is also the perfect country for gastronomes. Book your hotel, villa, apartment, guesthouse at the best price in Algarve and discover the beauties and richness of this destination.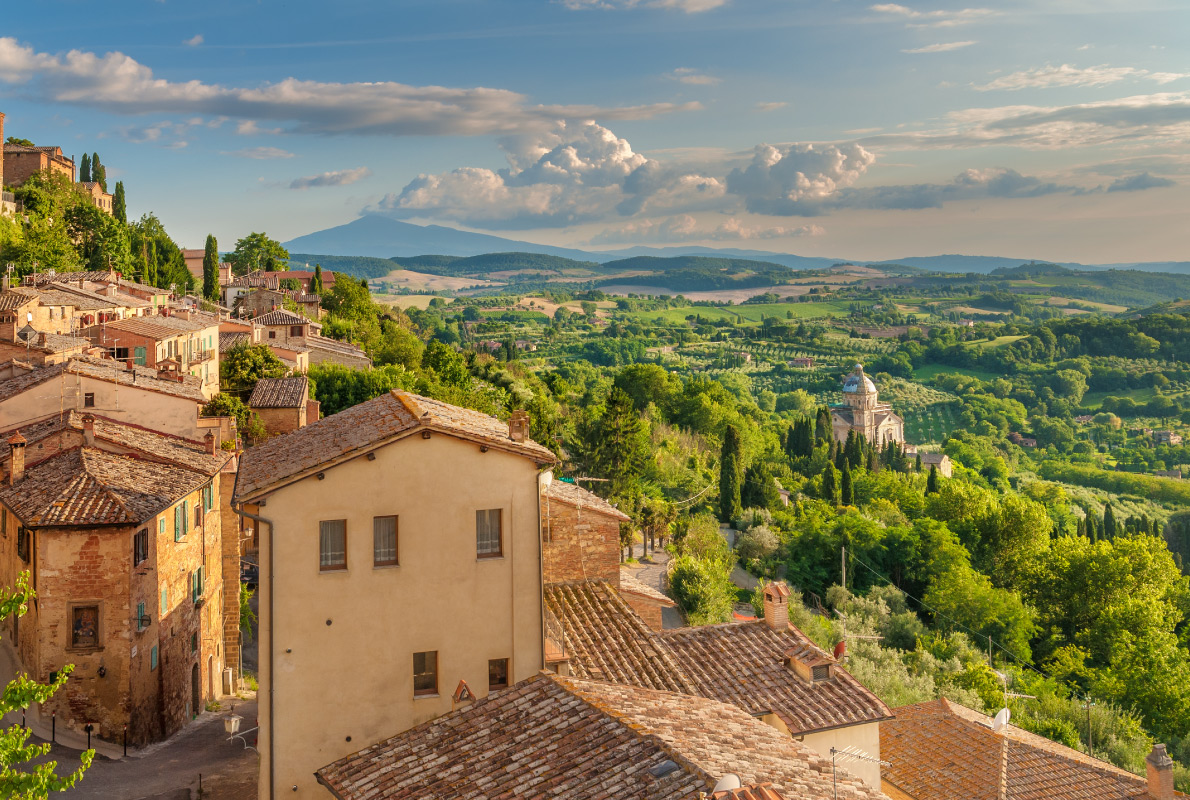 Tuscany
Italy
Tuscany is a beautiful region in Italy. It is famous for its magnificent landscapes ranked among the best landscapes in Europe.
Pick your luggage for a few days in Florence and come discover the place by booking your best activities in Tuscany like a visit to San Gimignano or a visit of Siena from Florence. You can also visit the Uffizi Gallery or the Palazzo Vecchio. Discover the breathtaking countryside of Tuscany and get lost in its small villages. Meet a real estate agent and visit a few houses and apartments. Then make up your mind whether to retire in your wet country or enjoy the beauty and warmth of Tuscany
New Aquitaine
France
Bordeaux, Arcachon, Biarritz, Saint-Emilion, Gironde, come discover "La Nouvelle Aquitaine" a large region in the Southwest of France. It is famous for its history, its quality of life and the warm welcome of its inhabitants. Imagine your retirement in Bordeaux, Arcachon, Saint-Emilion, in the middle of the most beautiful vineyards of France or facing the sea in an incredible region. Book your hotel at the best price in New Aquitaine.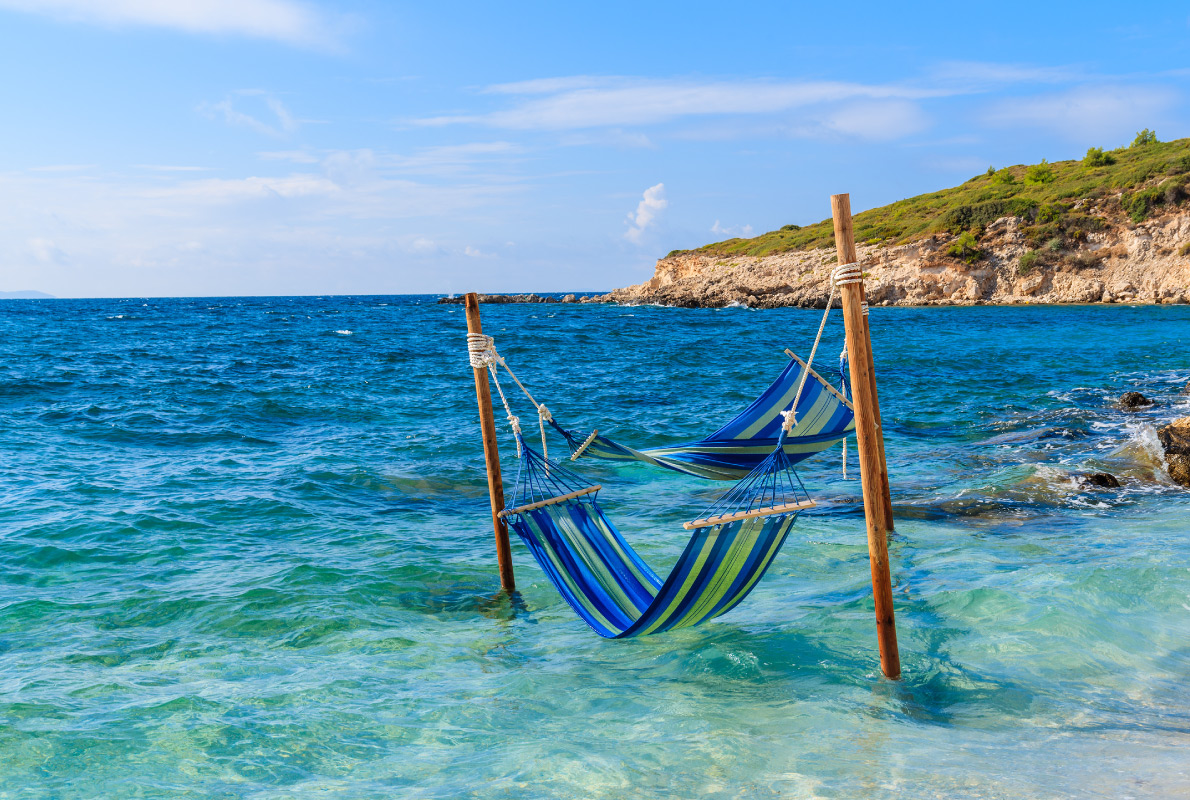 Samos Island
Greece
Located near Bodrum or Izmir in Turkey, Samos Island has been a Greek island for just over a century. The Greeks expelled the Ottomans from this island in 1912. Because of its proximity to Turkey you will have plenty of time to travel between the most beautiful Greek islands and the most beautiful seaside resorts in Turkey. Come and discover the beautiful beaches of Samos and its fishing villages and get ready to live your retirement on Samos Island.
Book your accommodation today at the best price in Samos and give a try for a peaceful retirement in the sun near the sea.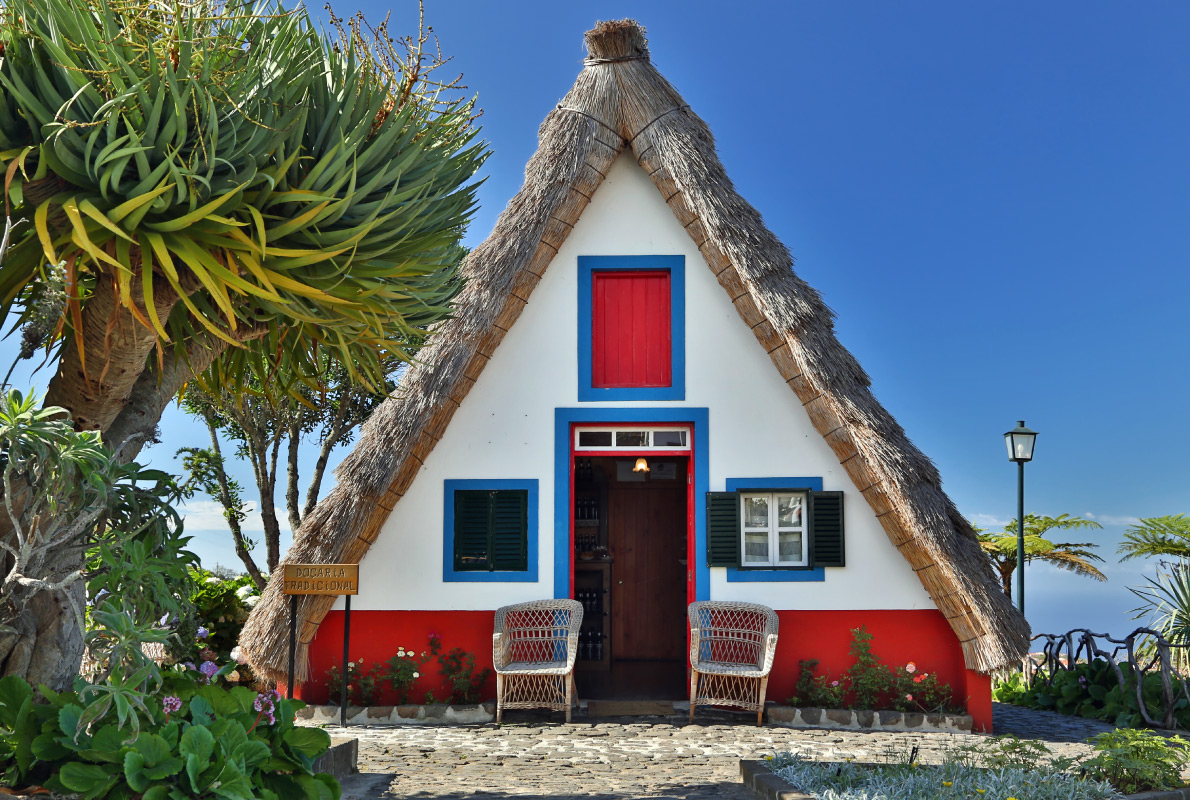 Madeira
Portugal
The Madeira Islands are a gift from heaven to people who have worked all their lives. Like Churchill and his wife, come and rest in the Madeira Islands and enjoy the city center of Funchal, its shops and its typical market.
Discover the beautiful village of Santana and its traditional houses or the island of Porto Santoand its kilometric beach of fine sand. The inhabitants are friendly and polite. Moreover they can speak several languages; they will help you become acclimatized to the islands, their beautiful sunshine and mild temperatures throughout the year.
Come and discover the Madeira Islands by booking your accommodation at the best price on Madeira Islands.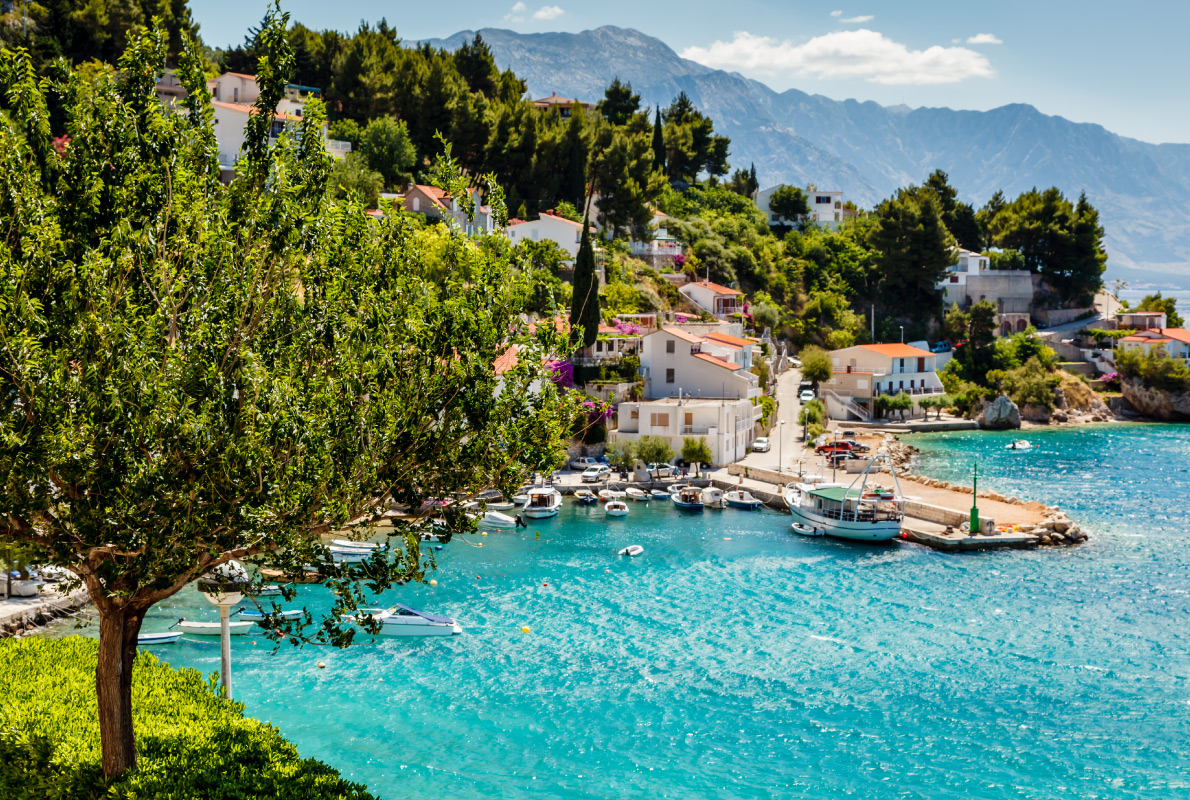 Dalmatia
Croatia
Dalmatia is one of the largest and most beautiful regions in Croatia. It is over 300 kilometers long.   Come and discover Split, a young and lively place and the biggest city in Dalmatia. Visit Zadar, the best European destination with the most beautiful sunset in Europe. Visit Sibenik and its bedazzling countryside thanks to its proximity with the Krka National Parkwhichi is for sure one of the most beautiful natural pools in Europe.
Hurry up and visit Dalmatia! You will certainly like the place for your retirement if you like good food, good wine, sun, sea and unspoilt nature. Come and discover Dalmatia by booking your hotel or apartment or villa in Dalmatia at the best price.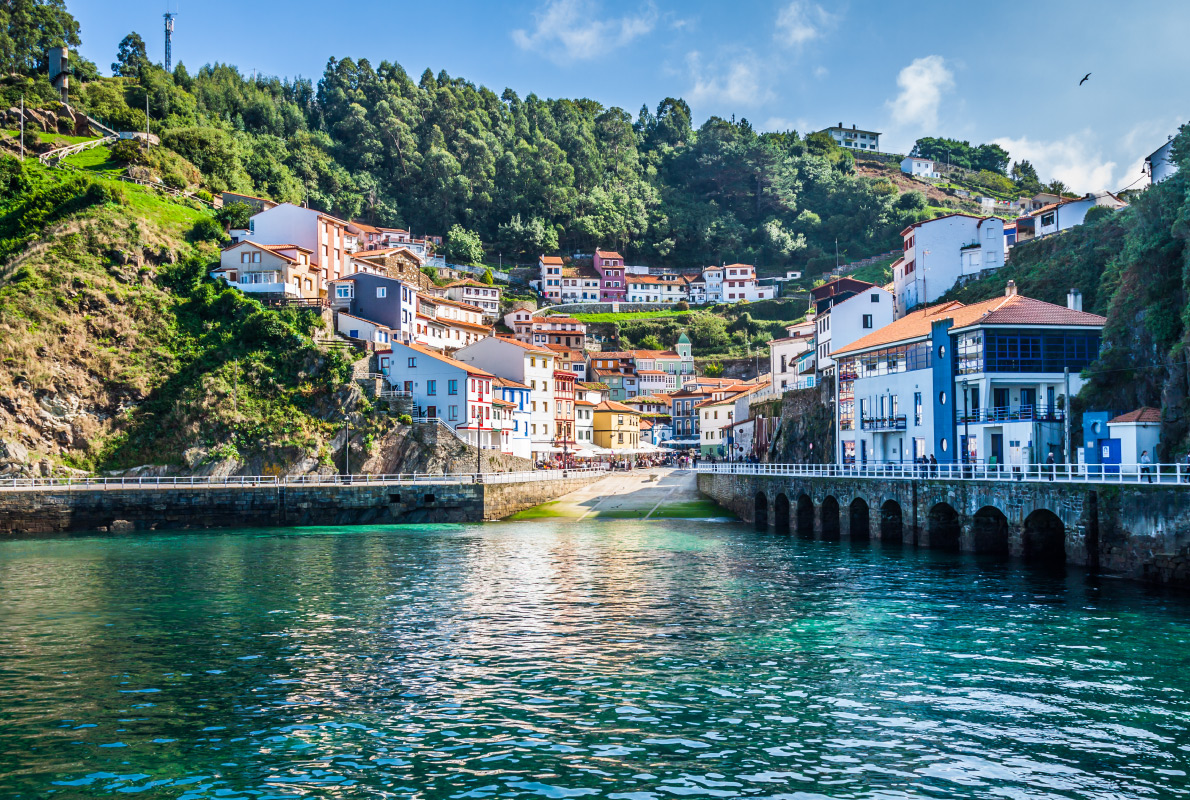 Asturias
Spain
We chose Cudillero, a gorgeous hidden gem to illustrate the Asturias, but the whole area deserves to be visited and considered for a retirement in Spain. Come and discover Asturias by booking your hotel in Gijon or Oviedo and discover the beauties of Asturias.
The temperatures in summer and winter are milder than on the Costa Brava they are never too cold or too hot and the landscape with its mountains and the sea  is in constant evolution. If you like the sea book your hotel in Cudilerro or Gijon, if you prefer the mountains book your hotel in Cofino. We advise the magnificent Puebloastur Eco Resort Wellness.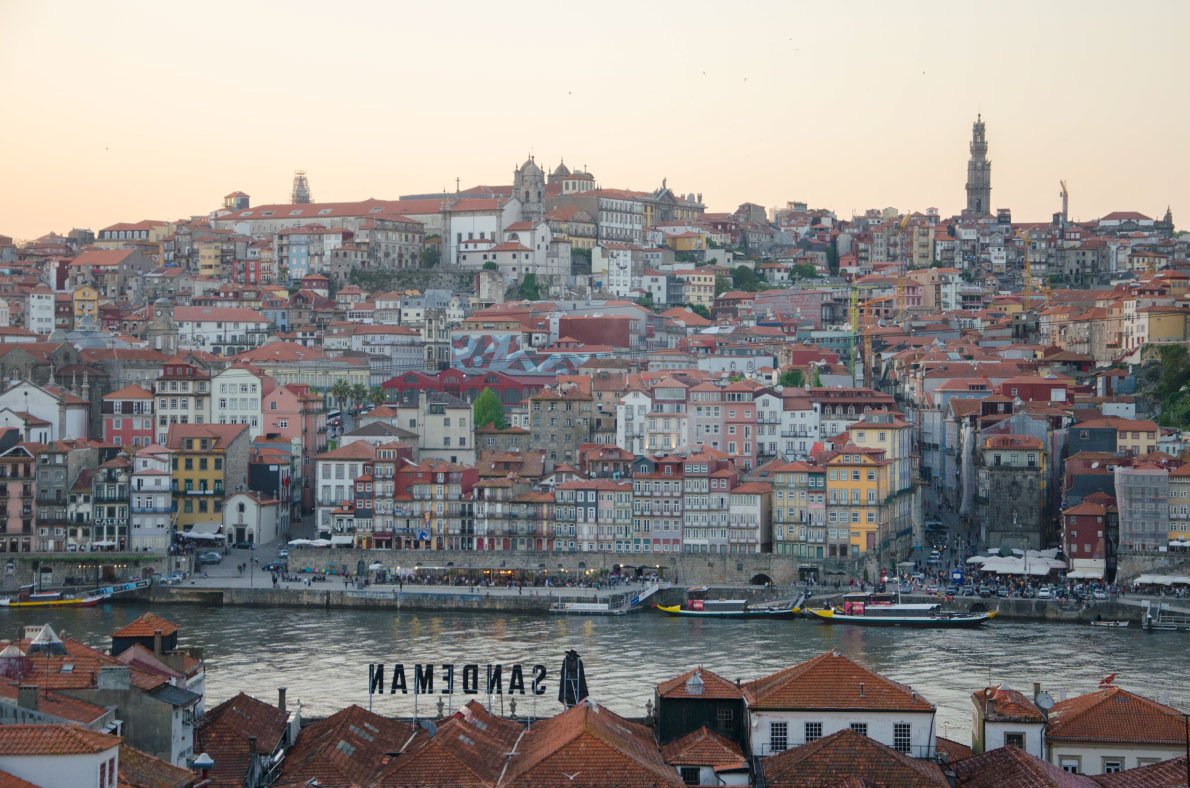 Porto & The North
Portugal
Many retirees choose to settle in the Algarve, the south of Portugal, or Madeira with its delicious climate and breathtaking scenery, but Porto and the North of Portugal are excelent destinations for retired people; the real estate is cheaper and the cultural life is richer.
Porto and Northern Portugal are perfect for retirees who want to have an active social and cultural life and benefit from an airport connected to the whole world. Porto enjoys an incredible quality of life and all the facilities of a large city such as the many shops, public hospitals and private clinics, but also a direct access to the sea and a magnificent River, the Douro.
Come and discover Porto by booking your hotel at the best price as well as your best activities and tours in Porto: for example a Douro Valley tour or a food walk tour in Porto or a River Cruise on the Douro.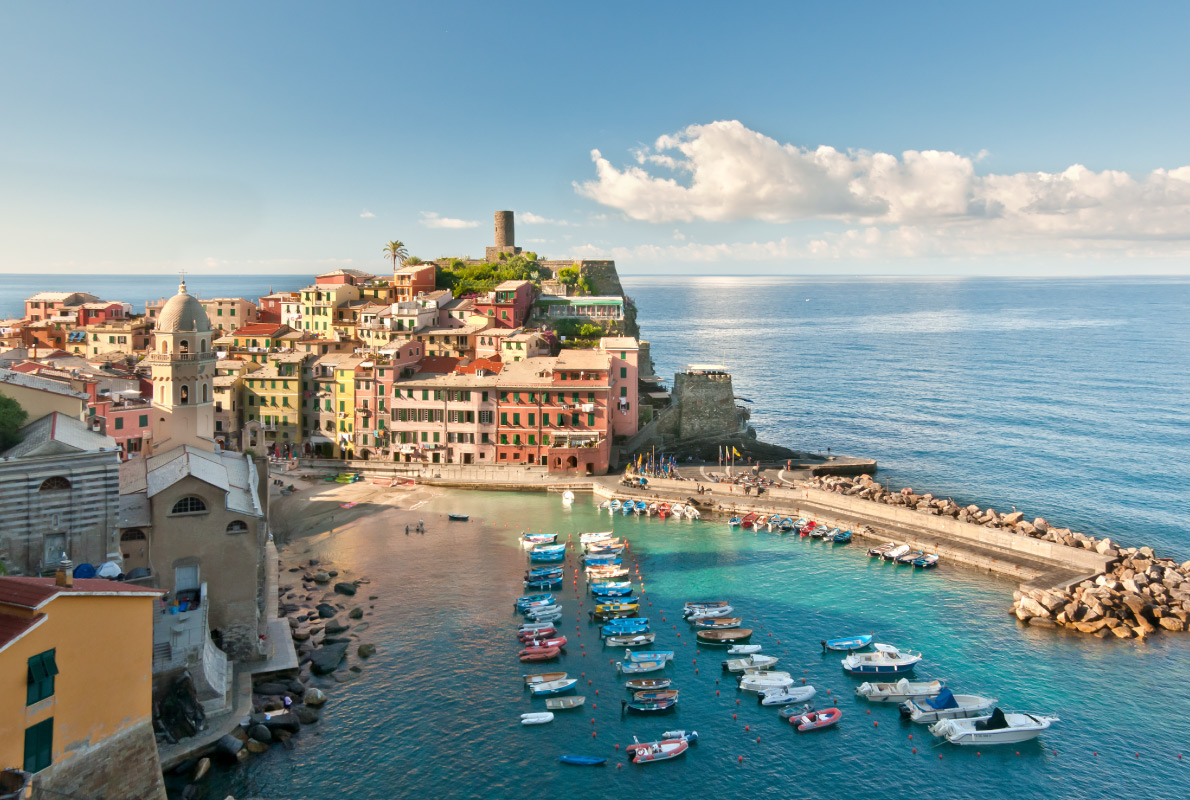 Liguria
Italy
Liguria is one of the most beautiful regions in Italy. The "Cinque Terre", a group of 5 sumptuous villages clinging to the cliffs  are worldwide famous for their stunning landscapes and villages.
Take time to discover this region by booking your accommodation at the best price in Cinque Terre. Come and discover this magnificent destination, perfect for a retreat in Italy. We advise you to plan your visit to the Cinque Terre in June, July or August and you will be amazed by the sun illuminating the colourful fishermen houses.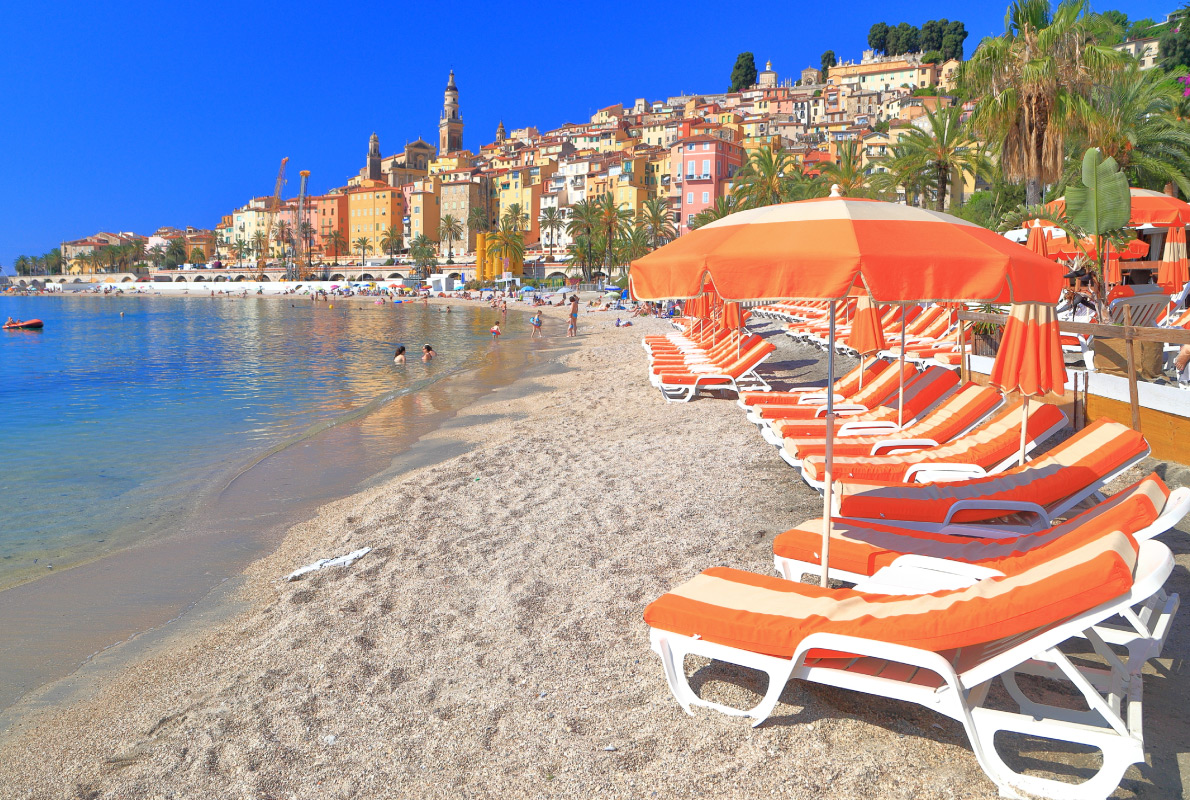 French Riviera
France
The French Riviera is famous for its beautiful towns, villages and mild climate. It is a dream place for many travellers and retirees. Monaco, Nice, Cap Ferret, Menton…, come discover the most beautiful destinations to retire in Europe and  book your accommodation at the best price as well as your best activities  for example a walking tour of the treasures of Nice or a day trip to Monte-Carlo.